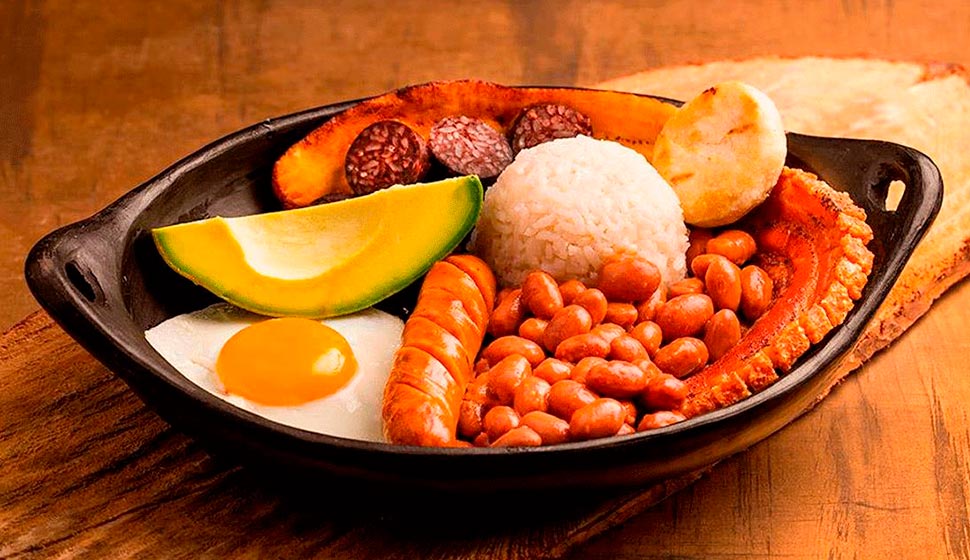 Colombian Cuisine: Bandeja Paisa
One cannot visit Medellin or any part of Antioquia without trying the "Bandeja Paisa". Unless you are vegetarian.
The Bandeja Paisa is a typical dish from Antioquia and Paisa regions of Colombia that consist of a generous helping of meat and carbs. Here's what a typical Bandeja Paisa looks like:
Usually an order of Bandeja Paisa comes with:
Arroz – white rice
Frijoles – red beans
Arepa – a little pancake made from corn flour
Huevo frito – fried egg (huevo – egg, frito – fried)
Aguacate – avocado
Chorizo – sausage
Morcilla – blood sausage
Chicharron – fried pork belly
Carne molida – ground beef
Tajada – pan fried ripe plantain, or sometimes patacones or fried green plantain.
There are a couple different stories regarding the origin of the dish. The simple one is just that it's a typical "peasant" dish that farmers eat before going off for a day of work in the field. Another, a more interesting version, is there was a man who wanted to show off his wealth, so he went to the market and bought every thing from each food vendor, and ended up with this huge plate of food that is now called the Bandeja Paisa.
Many restaurants in Medellin offer Bandeja Paisa. There are also some traditional restaurants in the downtown area of Medellin that are known for their Bandeja Paisas, such as La Hacienda and trifasico in Envigado
Here's a video introducing the Bandeja Paisa and how it is prepared and a piece of history.
Have you tried the Bandeja Paisa? What is your opinion on it?
To finish a great meal you may need a good digestive so why not to try a Premium coffee?