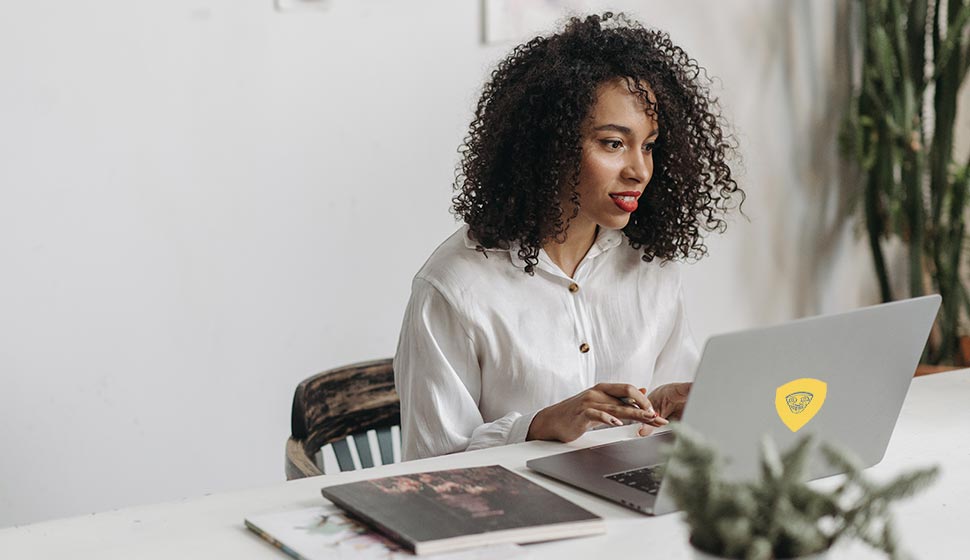 Online Spanish Language School in Colombia
Colombian Spanish is known for its clarity and distinct accent, making it an ideal variant for language learners. As a country rich in culture and history, Colombia offers a unique learning environment that combines immersive experiences with traditional language instruction.
The Rise of Online Language Learning
With the digital revolution, online language learning has become increasingly popular, allowing students to access high-quality education from anywhere in the world. This has led to a surge in online Spanish language schools in Colombia, catering to a global audience of students eager to learn this beautiful language.
Top Features of Online Spanish Schools in Colombia
a. Native Colombian Instructors
One of the key advantages of online Spanish schools in Colombia is the opportunity to learn from native Colombian instructors. These teachers are well-versed in the nuances of the language and can provide invaluable insights into Colombian culture and slang.
b. Flexible Scheduling
Online Spanish schools in Colombia offer flexible scheduling, making it easy for students with busy lives to find a convenient time to attend classes. With options ranging from morning to evening, there's a class time to suit everyone's needs.
c. Customized Curriculum
Online Spanish schools in Colombia often provide customized curricula tailored to individual learning goals and proficiency levels. This personalized approach ensures that students receive the most effective language instruction based on their unique needs.
d. Immersive Learning Experience
Through the use of multimedia resources, virtual tours, and real-life scenarios, online Spanish schools in Colombia create an immersive learning experience that engages students and accelerates language acquisition.
e. Competitive Pricing
With a variety of pricing options and promotional offers, online Spanish schools in Colombia cater to different budgets and make language learning accessible to everyone.
Choosing the Right Online Spanish School
Accreditation
When selecting an online Spanish school in Colombia, it's essential to check for accreditation from recognized language institutions or government agencies. This ensures that the school adheres to high standards of language instruction and provides a valuable learning experience.
Teaching Methodology
Consider the teaching methodology used by the online Spanish school, as it can greatly impact your learning experience. Look for schools that employ modern, communicative approaches, emphasizing practical language use and fostering student interaction.
Student Reviews
Before committing to an online Spanish school in Colombia, research student reviews to get a sense of the school's reputation and the quality of its instruction. This firsthand feedback can be invaluable in helping you make an informed decision.
Online Platform and Technology
The online platform and technology used by the school play a crucial role in facilitating effective learning. Ensure that the school uses a reliable platform with a user-friendly interface and provides the necessary tools for interactive learning, such as video conferencing, chat features, and digital resources.
Popular Online Spanish Schools in Colombia
School 1: Eafit University
School 2: Nueva Lengua
School 3: Centro Catalina
Video: 70 basic Spanish phrases to know
Benefits of Learning Spanish in Colombia
Cultural Enrichment
Learning Spanish in Colombia offers the opportunity to explore the rich cultural heritage of this diverse country. By engaging with native speakers and experiencing Colombian customs firsthand, students gain a deeper understanding of the language and culture.
Employment Opportunities
Proficiency in Spanish can open doors to various job opportunities, both in Colombia and internationally. As the second most spoken language in the world, Spanish is highly sought after in sectors such as business, education, and tourism.
Personal Growth
Learning a new language can lead to personal growth, as it challenges your cognitive abilities and enhances your communication skills. Mastering Spanish can also boost your confidence and self-esteem, as well as provide a sense of accomplishment.
Conclusion
Online Spanish language schools in Colombia offer a unique and flexible way to learn this captivating language. By choosing the right school and immersing yourself in the learning process, you can acquire valuable language skills and enjoy the many benefits that come with learning Spanish.
Frequently Asked Questions
1. How long does it typically take to become fluent in Spanish through an online school?
The time it takes to become fluent in Spanish varies based on factors such as individual learning pace, prior language experience, and the intensity of the course. On average, it can take anywhere from six months to two years of consistent study to achieve fluency.
2. Can I get a formal certificate or diploma from an online Spanish school in Colombia?
Many online Spanish schools in Colombia offer certificate programs that provide official recognition of your language proficiency. These certificates can be useful for academic or professional purposes.
3. How do online Spanish schools in Colombia compare to in-person language schools?
Online Spanish schools offer many of the same benefits as in-person language schools, such as expert instruction, interactive learning, and cultural immersion. However, online schools provide the added advantage of flexibility and accessibility, making it possible to learn Spanish from anywhere in the world.
4. Are online Spanish classes suitable for beginners?
Yes, online Spanish classes cater to all proficiency levels, including beginners. Many schools offer tailored courses designed specifically for those new to the language, ensuring a smooth and enjoyable learning experience.
5. Can I practice speaking Spanish with native speakers through an online school?
Absolutely! Online Spanish schools in Colombia prioritize conversational practice and often incorporate speaking activities with native speakers into their curricula. This helps students develop their speaking and listening skills in a natural and engaging way.
Maximizing Your Online Spanish Learning Experience
In order to get the most out of your online Spanish learning experience, consider the following tips and strategies:
Create a Consistent Study Schedule
Establishing a consistent study schedule can significantly improve your language learning progress. By dedicating a specific time each day or week for your Spanish lessons, you create a routine that helps reinforce new concepts and build long-term retention.
Set Realistic Goals
Establish clear, achievable goals for your Spanish language learning journey. These goals can range from short-term objectives, such as learning a certain number of vocabulary words per week, to long-term milestones, like achieving conversational fluency within a year. Having well-defined goals helps maintain motivation and track progress.
Immerse Yourself in Spanish Outside of Class
To accelerate your language learning, supplement your online classes with additional Spanish immersion activities. Listen to Spanish music, watch Spanish movies or TV shows, read Spanish books, or engage in language exchange programs. These activities will help you develop a better understanding of the language and its cultural context.
Practice Speaking with Native Speakers
One of the most effective ways to improve your Spanish speaking skills is by engaging in conversations with native speakers. Many online Spanish schools in Colombia offer opportunities to practice speaking with their instructors or other students, but you can also seek out language exchange partners or conversation groups in your local community or online.
Track Your Progress
Regularly assess your progress by setting checkpoints and reviewing your performance. This can be done through quizzes, self-assessments, or by discussing your progress with your instructor. Tracking your progress will help you identify areas for improvement and celebrate your successes.
Preparing for a Future Trip to Colombia
While online Spanish language schools provide an excellent foundation for learning the language, nothing compares to the immersive experience of traveling to Colombia and engaging with the culture firsthand. Here are some tips to help you prepare for a future trip to Colombia:
Research Colombian Culture and Customs
Take the time to research Colombian culture, customs, and etiquette. This will help you better understand the social context of the language and make your interactions with locals more enjoyable and meaningful.
Learn Useful Travel Phrases
In addition to your regular Spanish coursework, focus on learning travel-specific phrases and vocabulary. This will enable you to navigate everyday situations, such as asking for directions, ordering food, or making hotel reservations, with greater ease.
Plan Your Itinerary
Create an itinerary that includes both popular tourist destinations and off-the-beaten-path experiences. This will not only enrich your travel experience but also provide ample opportunities to practice your Spanish in various settings.
Connect with Locals
While in Colombia, make an effort to engage with locals, whether it's through casual conversations, participating in cultural events, or volunteering. This will provide invaluable language practice and deepen your understanding of Colombian culture.
By embracing the online Spanish learning experience and following these tips, you'll be well on your way to mastering the language and making the most of your future travels to Colombia.